Puerto Vallarta Fishing report from Owners Direct
Puerto Vallarta Fishing report
Click Here for Questions & Answers about Fishing Puerto Vallarta Information.
Nuevo Vallarta fishing and Sayluita fishing Charters
For fishing rates offered by owners here in Puerto Vallarta click here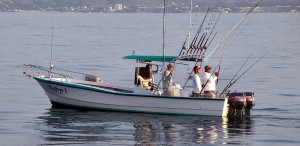 FISH WITH THE PROS AND SEE THE DIFFERENCE
Fishing Report Puerto Vallarta September  2018
The Puerto Vallarta fishing report is in full swing. The water temp is holding around 80 deg. and blue water in almost all places. If you can't get to the blue water that is holding bait the chances are good for big game fishing here in Puerto Vallarta. Some days the run has been short but others plan on around 2 hrs. I've been using terrafin and plotting courses before we leave the dock. This cuts down on the time we need to find where the fish are feeding. This information along with what we did the day before is the best knowledge you can have when going after big game.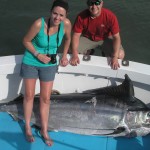 Right now there are marlin, tuna, sailfish, and dorados here in Puerto Vallarta fishing. Last week the tuna were at the banco ( 50 miles offshore ) and you need to plan on a 12 hr trip to catch these. The marlin was hanging around the Corbetena which is a 10 hr trip but can turn into a 12 hr trip depending on the action. Some folks just don't want to leave when they see all the action the fishing spot has to offer. The large bonitas ( 5 to 10 lbs. ) we use for the big tuna and marlin work really well for pargos around the rocks at Corbetena and Banco. A simple slow drift with whole or Bonita works best. If we have live bonitas we will put them down first.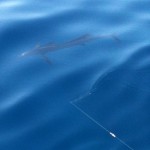 The sailfish have been in and outside the bay the last few days. These trips can be done in 8 hrs. Best bet is to work the chlorophyll break line where we know the blue water meets the slightly off-color water, works great for catching the dorados ( mahi-mahi dolphin ) as well.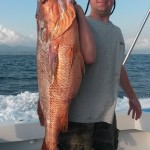 The inshore fishing has been a mixed bag. Some days finding mahi-mahi and sails in the bay and just outside. The bonitas have been all over the bay. The jack crevalle is schooling in and just outside the bay. These trips can be done in 4 to 6 hrs.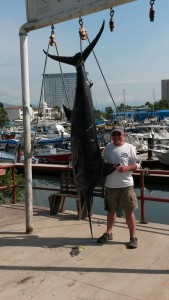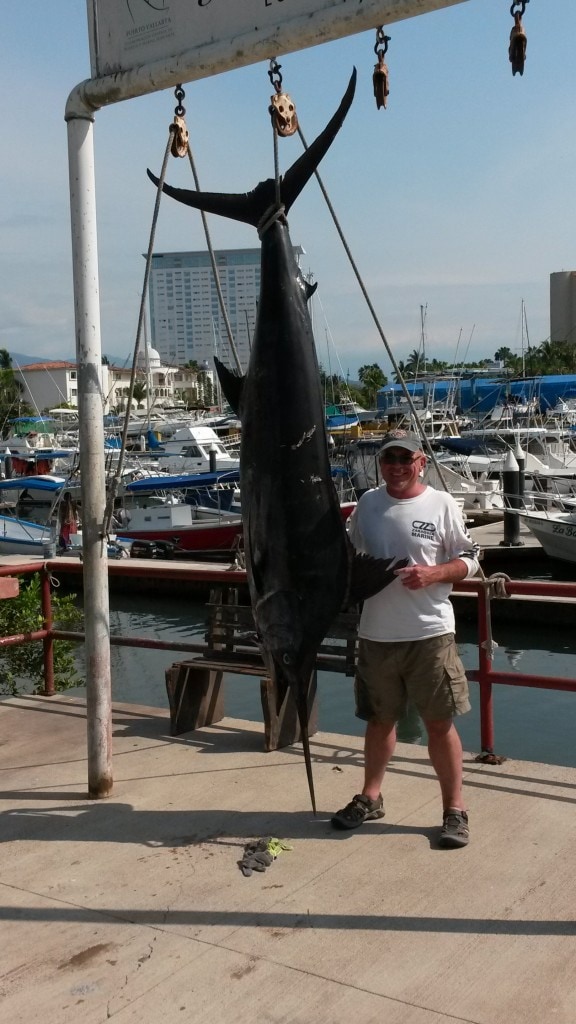 The pargos and roosterfish are showing up in good numbers here in Puerto Vallarta fishing report. Come on down and wet a line with us The fishing is hot in Puerto Vallarta Fishing   The weather is perfect and fishing is hot. So come on down and enjoy the superb fishing here in Puerto Vallarta. The La Cruz fishing tournament October 10 to 14, 2018.   The Las Muertos  Fishing tournament is coming us November 5, 2018. Lot of fish caught by everyone. So if you want to bring down the family for a day of bay fishing or go after one of the big ones now is a great time to fish here in Puerto Vallarta. The fishing is holding strong and will only continue to get better. November is one of the best months to fish here in Puerto Vallarta fishing. Shoot me an email for the latest fishing report: click here
call toll-free 800 430 6048
from Canada or the United States